| | |
| --- | --- |
| Classic Membership (Walking) | $129.33 |
| Private Cart | $170.91 |
| Private Cart with Cart Storage | $189.30 |
| Club Cart | $203.23 |
| Weekday Only | $161.66 |
| Out of County | $157.04 |
| Corporate | $360.20 |
| Dual Club Cart | $221.72 |
| Dual Weekday | $194.00 |
| Dual Out of County* | $189.33 |
| Dual Corporate | $434.19 |
| College Student† | $554.27 |
Membership Costs – One year paid in advance
| | |
| --- | --- |
| Classic Membership (Walking) | $1,512.00 |
| Private Cart | $1,998.00 |
| Private Cart with Cart Storage | $2,214.00 |
| Club Cart | $2,376.00 |
| Weekday Only | $1,890.00 |
| Out of County | $1,836.00 |
| Corporate | $3,942.00 |
| Dual Club Cart | $2,592.00 |
| Dual Weekday | $2,268.00 |
| Dual Out of County* | $2,214.00 |
| Dual Corporate | $5,022.00 |
All memberships except Corporate and College Student are family memberships and include range balls. The family is husband, wife, and any children under the age of 25.
Dual Membership is with Woodland Hills Golf Course in Nacogdoches.
All memberships include a walking membership at Woodland Hills. Classic Membership will be $150 after tax to include Woodland Hills.
All memberships except College Student are allowed 1 free guest each month.
Classic and Student Memberships are walking memberships.
Club Cart, Week-Day, and Out of County Memberships include cart.
Corporate Membership is up to 3 employees.
A 10% discount is available if the membership is paid in full one year in advance.
*To be eligible for Dual Out of County, you must reside outside of BOTH Angelina and Nacogdoches Counties.
†College Student Membership is for each semester.
Monday – Thursday (With Cart)
| | |
| --- | --- |
| Peak | $36.96 |
| Senior | $31.41 |
| Student | $31.41 |
| Twilight | $29.56 |
| Sundowner | $24.95 |
Monday – Thursday (Walking)
| | |
| --- | --- |
| Peak | $21.25 |
| Senior | $18.47 |
| Student | $18.47 |
| Twilight | $18.47 |
| Sundowner | $15.71 |
Saturday – Sunday (With Cart) – Holidays
| | |
| --- | --- |
| Peak | $42.50 |
| Senior | $34.18 |
| Student | $34.18 |
| Twilight | $32.33 |
| Sundowner | $27.71 |
Saturday – Sunday (Walking) – Holidays
| | |
| --- | --- |
| Peak | $26.79 |
| Senior | $21.24 |
| Student | $21.24 |
| Twilight | $21.24 |
| Sundowner | $18.47 |
| | |
| --- | --- |
| Peak | $38.86 |
| Senior | $33.25 |
| Student | $33.25 |
| Twilight | $31.41 |
| Sundowner | $26.78 |
| | |
| --- | --- |
| Peak | $24.94 |
| Senior | $19.40 |
| Student | $19.40 |
| Twilight | $19.40 |
| Sundowner | $16.22 |
| | |
| --- | --- |
| 18 Holes | $15.70 |
| Twilight | $13.86 |
| Sundowner | $12.09 |
| Trail Fee | $7.74 |
| Rental Clubs | $9.23 |
| | |
| --- | --- |
| 18 Holes | $12.93 |
| Twilight | $11.08 |
| Sundowner | $9.23 |
Senior Rate (60+) For Active Duty Military
All prices are subject to applicable taxes
| | |
| --- | --- |
| Twilight | 4:00 PM |
| Sundowner | 5:30 PM |
March, September, October
| | |
| --- | --- |
| Twilight | 3:00 PM |
| Sundowner | 4:30 PM |
| | |
| --- | --- |
| Twilight | 3:00 PM |
| Sundowner | 4:30 PM |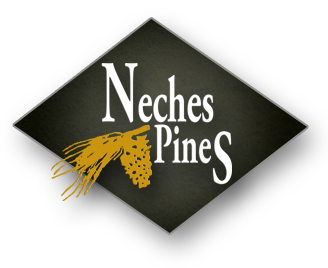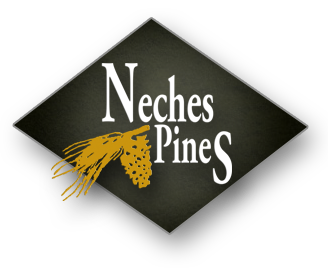 Location
900 Lumberjack Drive
Diboll, TX 75941